Since 1996
TRAINING SCHEDULES
THE EDUCATION TEAM AT CORE DYNAMICS PILATES TRAVELS THE GLOBE (QUITE LITERALLY) TO BRING PILATES TRAINING TO TEACHERS IN NORTH AND SOUTH AMERICA, EUROPE AND ASIA. CALL US TO FIND OUT HOW WE CAN BRING A TRAINING IN THE GENTRY LINEAGE TO YOUR CITY.
CORamT TRAINING SCHEDULEs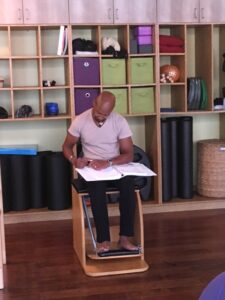 Please review the North American training schedule by location. If you don't see a schedule posted for your desired location please contact the office directly so we can let you know the status of the next dates. Once you have determined which location you would like to attend, then please contact the office directly to set up registration for the program. COVID19 has impacted our training schedules for 2021. 
Please note that all trainings are lead by Kevin A. Bowen and one of our Core Dynamics educators. You can contact the office directly either by email: info@coredynamicspilates.com or by phone (505) 919-9593.
NewNan, Georgia
The Pilates Loft
110 Field St #183
Newnan, GA 30265
Mary Ann Briggs – (770) 733-0434
http://www.thepilatesloftnewnan.com/
CORe101 – Intensive III TBD Fall 2021
---
Buffalo,NEW YORK
The Pilates Loft (within the East meet West Yoga facility)
1738 Elmwood Ave
Buffalo, NY 14207
CORE 101 – Intensive III: TBD Fall 2021
---
St. Louis,Missouri
Central Studio
5617 Pershing Ave
St. Louis, MO 63112
(314) 367-3722
 CORE 101-Intensive III – TBD Fall 2021
---
Minneapolis- Medina, Minnesota
The Pilates Advantage
872 Hwy 55
Medina, MN 55340
Debra Dodge – (763) 477-4254
Medina is a mentoring studio for students enrolled in the Core Dynamics Training Program.
For more information on Teacher Training and schedules email info@coredynamicspilates.com
---
Santa Barbara, california
Santa Barbara is a mentoring location – please contact Ruth Alpert for more information. Ruth@ruthalpert.com
---
Santa Fe, New Mexico
Core Dynamics – The Studio
501 Franklin Ave
Santa Fe, NM 87501
CORE 101 – New Program – CORE 101 I & II to be completed online. We will be conducting another CORE 101 – III in October
Register emailing us: info@coredynamicspilates.com
CORE 101 – III: August 20 & 21, 2021
CORE 101 – III: October 23 & 25, 2021
CORE 101 – IV: October 23 & 24, 2021
CORE 101 – V: – December 4 & 5, 2021
---
Saskatoon, Saskatchewan
Saskatoon Pilates Centre
1801 Lorne Ave
Saskatoon, SK Canada
CORE 101 
CORE 101 – I and II are to be completed online. Please register by contacting us directly: info@coredynamicspilates.com
CORE 101-III:  Sept. 18 & 19, 2021
CORE 101 – IV: Dec. 18& 19, 2021
CORE 101 – V: Feb. 12 & 13, 2022
Kathy Bond – (306) 955-2965
---
Miami,FLorida
Pilates Miami Shores
10787 Biscayne Blvd. (new address)
Miami Shores, FL 33138
Anna Alvarez – (305) 758-7270
CORE 101 – TBD
COMP I, II & II – TBD
studio H0urs
By Appointment Only