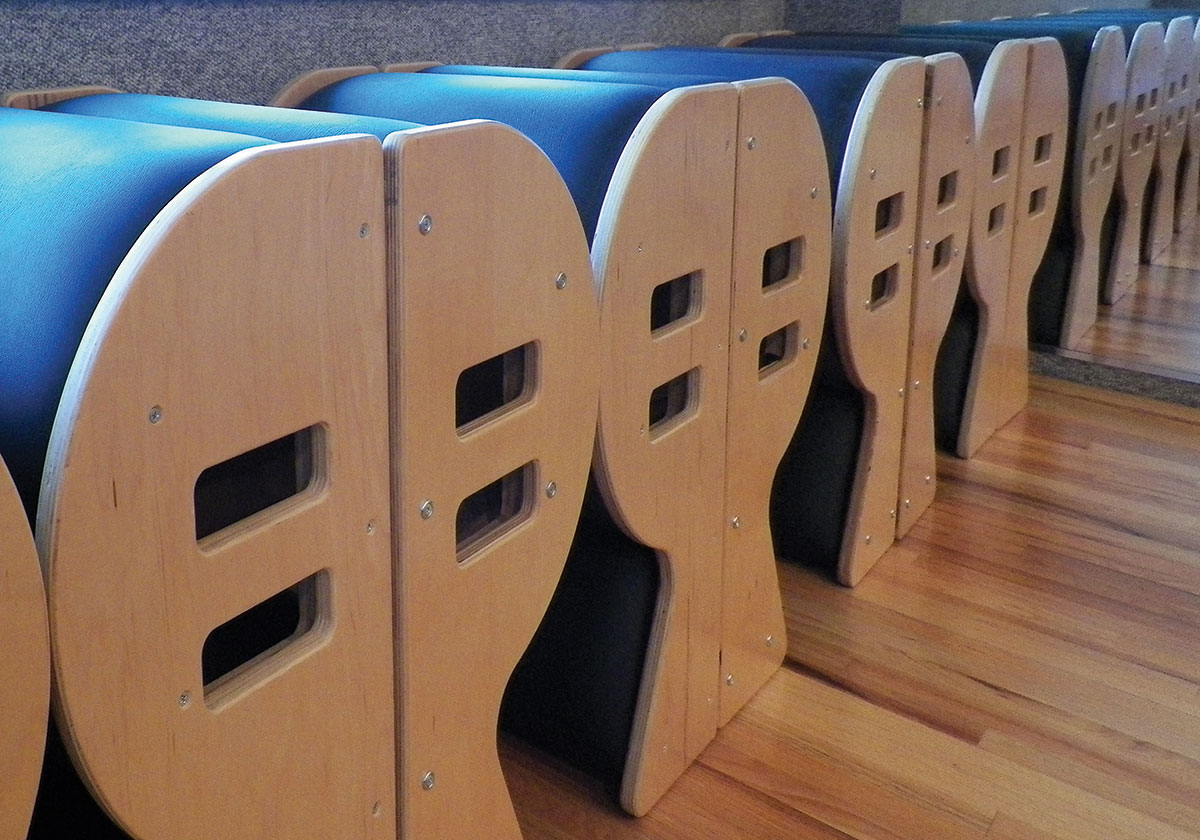 Core Dynamics Pilates Teacher Training was created by Michele Larsson in 1996 to carry on the development of the Pilates method of Pilates First Generation Teacher – Eve Gentry.
Teacher Training
The Core Dynamics Pilates Teacher Training Program places its focus on developing students to embody the Pilates method, understand human movement and to teach the Pilates method correctly to a wide variety of clientele versus just teaching the exercises or just leading classes. Core Dynamics offers a specialized 'boutique' program rooted in historical Pilates, and updated with current safety, efficacy and bio-mechanic developments in human movement. We offer small class size, individual attention, mentorship experiences and a highly qualified affiliate studio network.
The teacher training program begins with CORE 101. This introductory Pilates training program training is appropriate for those interested in deepening and expanding their own Pilates practice or for beginning a path to become a Pilates teacher. This program consists of 2,  2 1/2 day weekend intensives and includes required hours of personal practice, observation and student teaching. Video resources are provided as tools to log observation, and self-practice hours. These resources are available on demand so you can adjust the Program to suit your availability. Hours can also be directly logged at one of our Core Dynamics mentoring studios.
Upon successful completion of the CORE 101 Program and a passing score on both the practical and written test students will receive a certificate which qualifies them to teach the CORE 101 fundamentals and Pilates Mat work.
The next and final step in our Pilates teacher training is the CORE Comprehensive Program. This portion consists of 3, 3 day weekend intensives and covers a full syllabus of Pilates exercises on the Mat and all of the equipment.
As a student you will:
Learn the concept behind the Pilates system of exercises
Learn the historical Pilates exercise repertoire
Gain a foundation in seeing and correcting posture faults and movement limitations in your clients
How to adapt and progress exercises and so much more!
Gentry Lineage Training
The Gentry Lineage training was designed for either comprehensively trained Pilates instructors with 3+ years teaching experience who wish to learn the Gentry approach to teaching the Pilates method or for Core Dynamics Pilates graduates wishing to refresh and hone their teaching skills. Group size is limited to 6 participants and takes place over 2, 3-day weekends. Teaching staff includes:
Michele Larsson, Suzanne Gutterson, Debora Kolwey, Kevin Bowen.
Please contact us directly for more information and to apply for a position. This program is ONLY offered in Santa Fe, NM and currently we offer two Gentry Lineage trainings a year. Please refer to our schedule page for more information.
CORE 101

and

 CORE Comprehensive

Overview
Costs
CORE 101 – Weekend I – $1100.00
CORE 101 – Weekend II – $1100.00
CORE Comprehensive Level I – $1075.00
CORE Comprehensive Level II- $1075.00
CORE Comprehensive Level III- $1075.00
CORE Comprehensive Final Test Out – $250.00
All fees include materials.
To register for a training please email us at info@coredynamicspilates.com or call us 505.919.9593.  Please go to the schedule page to view our schedule by location.