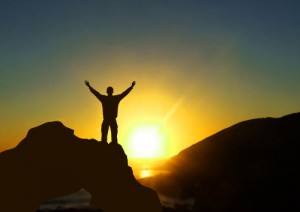 Motivational Interviewing is an especially effective technique for helping Pilates teachers to engage with their clients, and to maximize their clients' chances of success. Originally developed in the 1980's for use in working with problem drinkers, "Motivational Interviewing offers a collaborative conversation style, along with specific skills aimed at strengthening a person's motivation and commitment to change' explains Melinda Marasch, a clinical social worker who provides training and consulting services at Aspire Training and Consulting in Denver, CO. 'A formalized intake process, which includes an intake questionnaire and Motivational Interviewing approaches, is highly recommended for Pilates teachers who are dedicated to establishing a safe and effective workout program  for each client,' Marasch says. "This process communicates the importance of the clients involvement and sets the tome for the training relationship. While the trainer is the expert on health and fitness, the client is the expert on their body and their life."
A client – not just a customer…A Pilates professional should establish a relationship with the client not just view them as a business transaction – 'Research and practice have shown that people need to feel  heard in order to accept information and advice. That in a nutshell is rapport; offering the opportunity for clients to feel heard in order for them to move toward success. Active involvement and participation by clients results in more success' – say Marasch.
Remember that an intake questionnaire can help solidify the collaborative relationship necessary, can identify the clients strengths, and can help harness the client's intrinsic motivation toward change….
This blog is an excerpt from a Pro Zone article written by Kevin A. Bowen in Pilates Style magazine – see the link to the full article below…
MotivationalInterviewing – ProZone-2